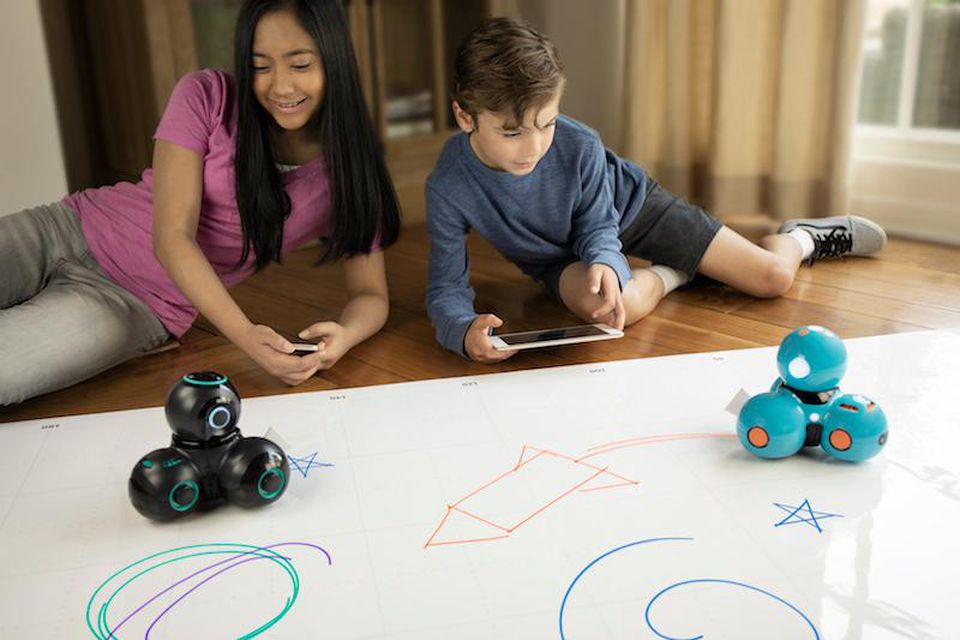 FORBES: Robots – A Revolution in Child's Play
As a researcher and writer on the intersection of happiness and technology, I often talk to parents who are concerned about their children's welfare in the digital era. "Electronics are destroying our children's imagination," they say. And I get it—I'm a parent of three young children, and I am also concerned about raising mindful kids who know how to handle the world of digital distraction. But I fear that we, as parents, might be throwing the baby out with the bathwater by rejecting electronics as a way to spark creativity and innovation. Perhaps we are the ones failing to use our imaginations about how technology can fuel our sense of wonder.
We know from decades of research that our children need both structured and free play, with plenty of time spent in the great outdoors. However, we also know that, as the Internet revolution gives way to the AI revolution, the nature of children's play will continue to evolve. In addition to crayons and finger paint, mud and slime, kids will have access to powerful technologies–like robots—to benefit their own success and happiness.
Robots aren't just fun—they are incredible teaching tools that can ignite a child's imagination through tactile creativity. In fact, many robot makers are now putting design elements into the hands of the youngest of users. For instance, Nintendo Labo now offers a maker-space style of robot building that is powered by the Switch; Airblock by Makeblock is a modular and programmable flying robot that can convert from a drone to a hovercraft to a DIY project of your own design in just a few quick snaps; and RoboTerra is a build-your-own-robot kit for middle schoolers, high schoolers or teachers that comes with all of the tools needed to build a sophisticated robot, including sensors, actuators, nuts, bolts, and more.
Wonder Workshop is one company that hopes to impact children positively by teaching them simple coding skills through fun, interactive robots. Vikas Gupta, cofounder and CEO of Wonder Workshop, shares that the inspiration for this company came just after the birth of his daughter. He remembered once visiting a museum exhibit about children in the 21st century and was struck by the importance of play in a child's development. He kept thinking about how different his daughter's upbringing would be from his–not just because he grew up in a small town in India—but because technology would shape how she played. He explains, "I thought about the tools that I wanted her to have to foster her love of learning and creativity, and I just didn't see them. So, I decided to make them."
In 2012, Gupta stepped away from his executive position at Google to start Wonder Workshop. Wonder Workshop launched its first robots, Dashand Dot (for ages 6+) in 2014. "The goal was to use robots to give flight to a child's imagination," says Gupta. Today, there are more than 15,000 elementary schools using Dash and Dot robots in the United States. In 2017, the company launched Cue(for ages 11+), a robot with four different avatars or personalities that can be altered based on its playmates. Tweens and teens can use block code or even JavaScript on a smartphone or tablet to control the movements and actions of the robots.