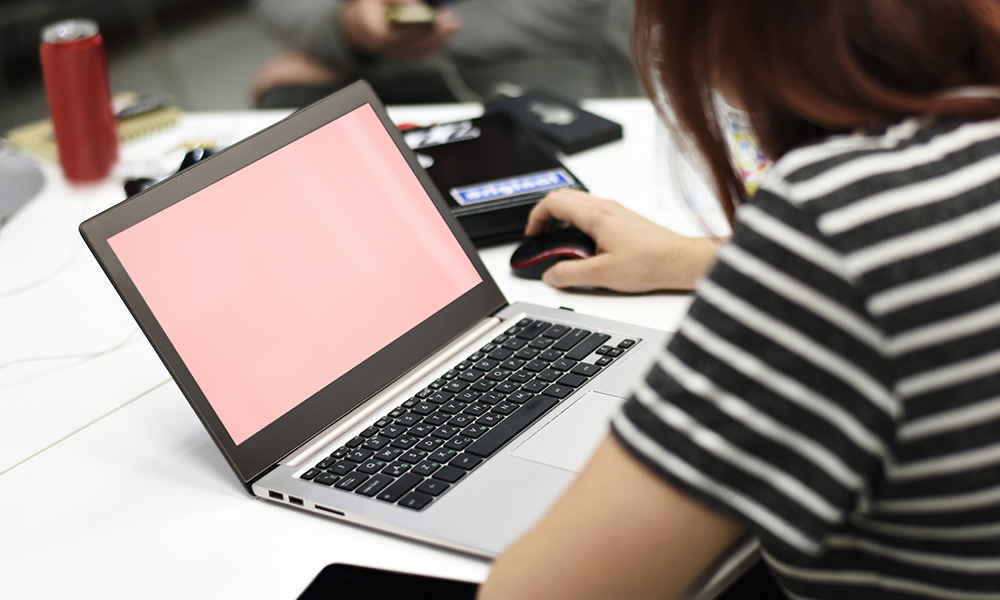 How to Use Technology as a Mirror, Not a Screen
How to Use Technology as a Mirror, Not a Screen
The Emotion Machine, Amy Blankson
August 1, 2017
Since the times of ancient Greece, philosophers, religious leaders and authors have strongly believed that self-knowledge was the key to human potential. They have posed questions you most likely remember studying in your freshman year philosophy class: what makes us human? How do humans experience pain? What are emotions and why do we have them?
Throughout history, most of our conclusions came from external observation. Now, thanks to technology, we are able to connect our internal and external worlds in new and exciting ways.
In various industries ranging from the medical practice to spirituality, technology has created enormous strides in helping us identify who we are as individuals. We can understand the effects of positive stimuli, track key information about ourselves using data over time, and use that knowledge to develop our minds and fuel our growth. Technology can be much more than a way to help us relieve short-term needs quicker. By identifying our own microdecisions and actively tracking our progress over time, we can use technology to look inside ourselves and reach past our potential.
Magnify Your Microdecisions
Microdecisions are the building blocks of habit. They are the tiny choices we make—many times subconsciously—that turn into patterns simply because they feel familiar. But what if you could see all the microdecisions you make throughout the course of a single day and use that information to change your habits?
I call this strategy lifelogging, and it's something that technology is beginning to track automatically. Through Fitbits and other workout technology, we can track the number of steps we take in a day, the number of calories we eat and the amount of time we sleep every night.
Lifelogging doesn't have to be time-intensive or complicated; it is simply a means of tracking your habits online. You can use these little moments of lifelogging to track large, positive changes over time. The purpose of lifelogging is to show yourself how much you can improve over the course of a specific time period by tapping into your innate curiosity and desire to problem-solve. While this strategy does not actually change behavior, it does raise awareness and provide insight that can create lasting change. For example, according to a study by Rackspace in 2014, employees wearing wearables at work became 8.5 percent more productive and 3.5 percent more satisfied with their jobs.
Pick a microdecision or habit you would like to track, then choose a corresponding app to track your progress over time. Make sure that the app you're using is effective and worthy of your time. Using the app, ask yourself questions over time such as:
What changes have I seen over the last week? Month? Year?
What can I learn from these changes? Any unusual trends?
What is one tweak I can make to improve my results for the next check-in?
Activate Your Information
The flip side to gathering all this data is actually being able to extract insights from it and apply it in meaningful, positive ways in our lives. Research is useless unless it is lived. When Fitbits first came out, only 30 percent of users were still wearing the bands after three months. Why? Because the users had no idea what to do with the data.
The next wave of technology is helping us to aggregate data from several different sources to help us gain insights. For example, the "Addapp" app can pull data from multiple apps on a smartphone to make suggestions on diet and exercise routines based on past experiences. Using this app, I found that taking 2,000 extra steps per day could significantly increase my chances of getting better sleep in the coming week—an actionable insight that I could quantify and implement in my life!
Other technology companies are pulling information from psychology and behavioral economics to create actionable insights. Designed through a partnership of researchers at Yale, The Mood Meter is an app that builds emotional intelligence over time. Through the app, you can self-report your mood and analyze patterns in your literal behavior over time.
Just think of the ways you can improve your life by knowing yourself more intimately through technology:
What if I knew myself well enough to know when stress was mounting before a panic attack struck?
What if I could see how much water I was actually consuming every day?
What if I could understand my emotions on a deeper level?
Apps are being created to answer these questions and so many more, all stemming from the belief that the biggest innovations in society often come from very small changes in the way we go about our work and our life.
Bottom line: self-knowledge is power. New technology helps us to understand our own bodies and minds on an incredibly detailed level, enabling us to make better microdecisions about the future. If we combine this technology with our innate sense of curiosity, problem-solving, and the greatest supercomputer ever invented (the human mind), we can truly understand ourselves in new, profound ways and push ourselves past our highest potential.